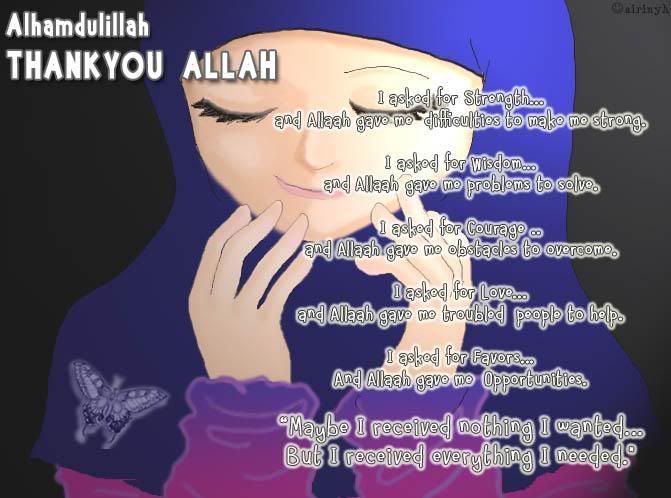 I want to start afresh! If only life's so simple like when we're playing games, we want to restart from the beginning of the level 1 because we've messed up the game or we simply had a 'game over', or even when we typed something wrongly in pc we can simply click backspace to erase the word or sentences or just delete the whole paragraph.
Anyhow, all of the above would never be possible and it's just a fantasy. Let's be real now, face everything that's lie in front of us with more positive attitudes. Yes, we couldn't simply delete nor completely erase our bad memories but we can just let go and learn from it, then move forward and let peace enter our life.
Every single day presents us with an opportunity to start afresh again. Some may say it's just another boring day or even it is difficult to start all over again especially when you're feeling so down that you can no longer stand on your own feet and lose hope as if lots of bricks falling all over you that you can't run for your life. For me, it is always never too late to turn over a new leaf. Yesterday has gone and the entire past has gone. This is all there is - now! Today to be exact – this very moment. Time to make a start people! Say hello to the new you! =)
Frankly speaking, I have made a mess of my life. I'll turn over a new leaf and hope to do better insyaAllah from now on. Why now you ask me? And why so sudden? Is there any special occasion? Of course it's not my birthday today nor any of my family members and obviously the new year has gone by really fast. Perhaps this is because of my best friend's birthday..ahakss she must be proud then. Naahh..I'll tell you the real reason: I just want to start behaving in a better way insyaAllah. Lillahi ta'ala..may Allah help me insyaAllah. With the new spirit, new good habits, improved positive attitudes, new clothes (bought last weekend =P), new haircut, new styles; say hello to the new me! =) No more oversleeping and wasting time! haitt!
I found this cool mind map on the related topic which may help us to turn over a new leaf!
Why don't you turn over a new leaf and surprise everyone with your good characteristics? Try it! All the best! ^_^