Assalamu'alaikum dear readers,
All Muslims fast from sunrise until sunset

e

very year in the month of Ramadan

,

abstaining from food and drink as well as any actions that will break the fast

. Those who are sick, elderly, or on a journey, and women who are pregnant or nursing are exempted to break the fast and must make up an equal number of days later in the year. If they are physically unable to do this, they must feed a needy person for every day they missed. The fasting during Ramadan is regarded principally as a method of self purification. By cutting oneself off from worldly comforts, even for a short time, a fasting person gains true sympathy with those who go hungry as well as growth in one's spiritual life.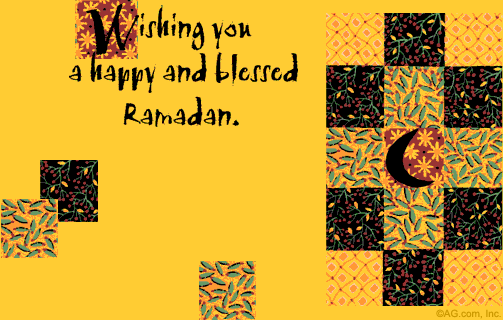 l wish to all muslims around the world a blissful Ramadan Mubarak!
May Allah accept our fasts and prayers throughout this blessed month, grant us His mercy of our sins and protect us from any harm.
I would also like to take this opportunity to ask for your forgiveness if I have wronged you in any way. May we be in each others company in the best of state in the hereafter insyaAllah.
Love you sisters for the sake of Allah ♥
Now...let's make this Ramadan better than last year!